Clearwater, Florida, is a warm and welcoming community that's a short drive from Tampa. Its often mentioned in connection with neighboring St. Petersburg as "St.Pete/Clearwater" because the two destinations are only 18 miles apart and share many activities.
The activities we've included for Clearwater 4th of July happen in the Clearwater, St. Pete, and Tampa areas. Over the holiday weekend, you'll find plenty of July fireworks, live music, food trucks, and entertainment.
A tour we think you'll love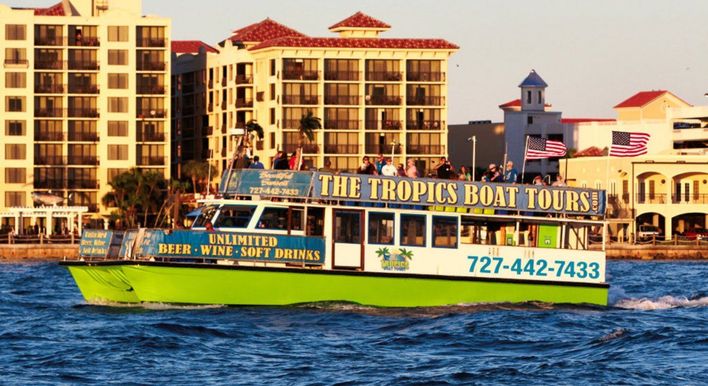 Private Charter
From $1,000
View tour
Your family can choose to celebrate Independence Day with a big party, a small family barbecue at the beach, or a traditional baseball game. All of these options and more are available for the 4th of July holiday weekend.
Let's take a look at some of the best places to spend your Clearwater Beach 4th of July holiday weekend.
Enjoy Fantastic 4th Of July Fireworks In Clearwater And More
Coachman Park on the waterfront in downtown Clearwater is reopening after an $84 million renovation on June 28, and the week-long celebration will be one of the top July events in the area. Between June 28 and the 4th of July, there are daily events scheduled that will celebrate culture, diversity, community, and music. July events include children's activities, local vendors, and live music from Grammy winners Peter Frampton and Gavin DeGraw.
On the Fourth of July, the family-friendly festivities begin with a classic car show, a farmers market with local vendors, food trucks, and live entertainment. There is a children's play area and a patriotic concert during the day.
At night, the 4th of July entertainment kicks up a notch with a spectacular fireworks finale and a live performance by The Florida Orchestra. Afterward, a silent disco dance is held for anyone ready to keep the party going. General admission tickets are required for the evening events and are available on a first-come basis.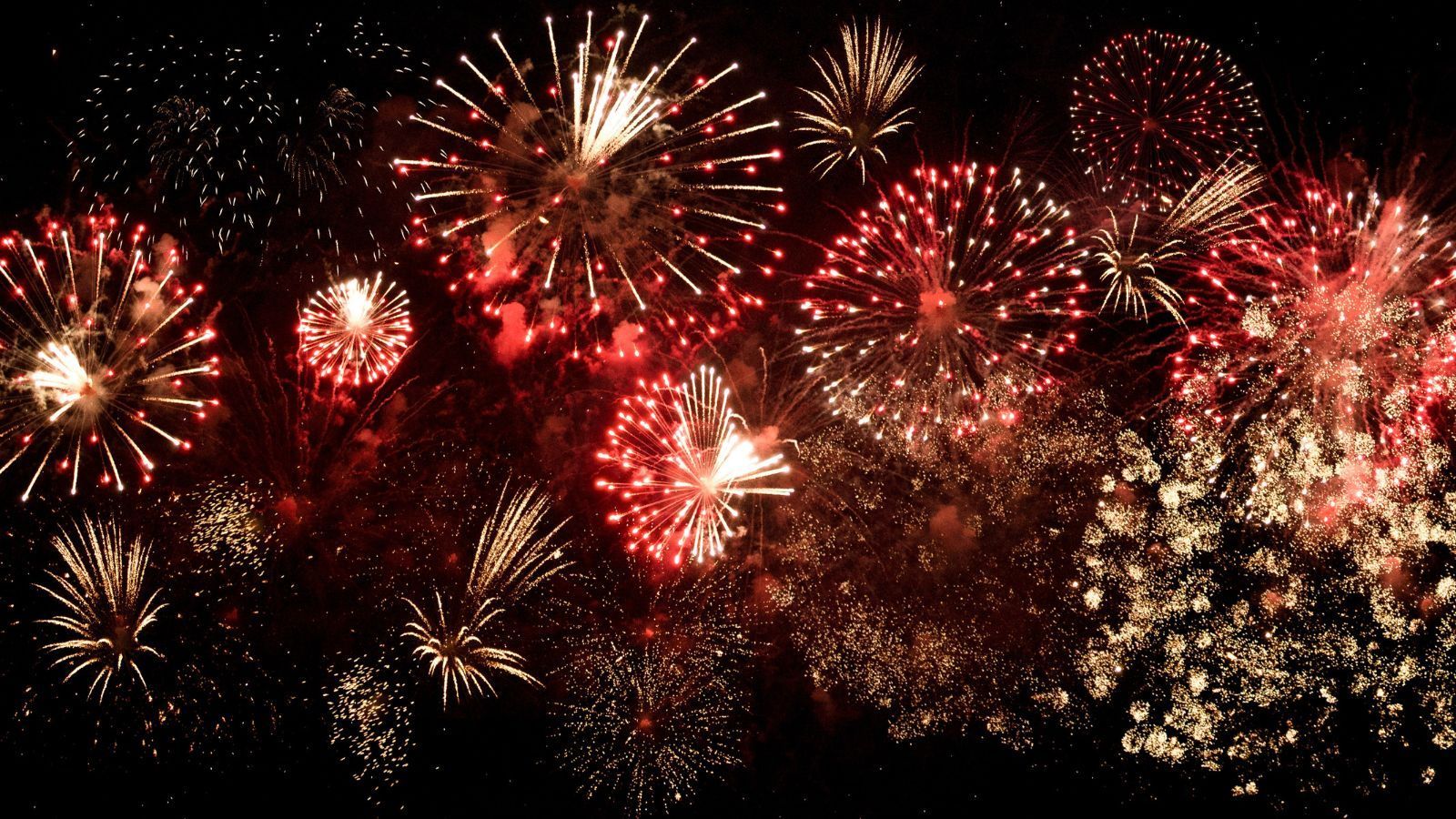 July Fireworks Cruise
Enjoy a beautiful Clearwater sunset and 4th of July fireworks with an Independence Day Fireworks & Sunset Cruise from The Tropics Boat Tours. The cruise leaves Clearwater Bay and goes through Clearwater Pass to the Gulf of Mexico. Your experienced local captain will stop at the best spot on the water to watch the 4th of July fireworks show.
The Tropics Boat Tours is an exceptional experience on board a double-decker catamaran with your choice of an open sun deck or enclosed cabin and a premium bar offering cocktails and soft drinks. Special drinks are available for purchase when you check in at the marina.
Call or book your Independence Day Fireworks & Sunset Cruise. July space is limited, so call today!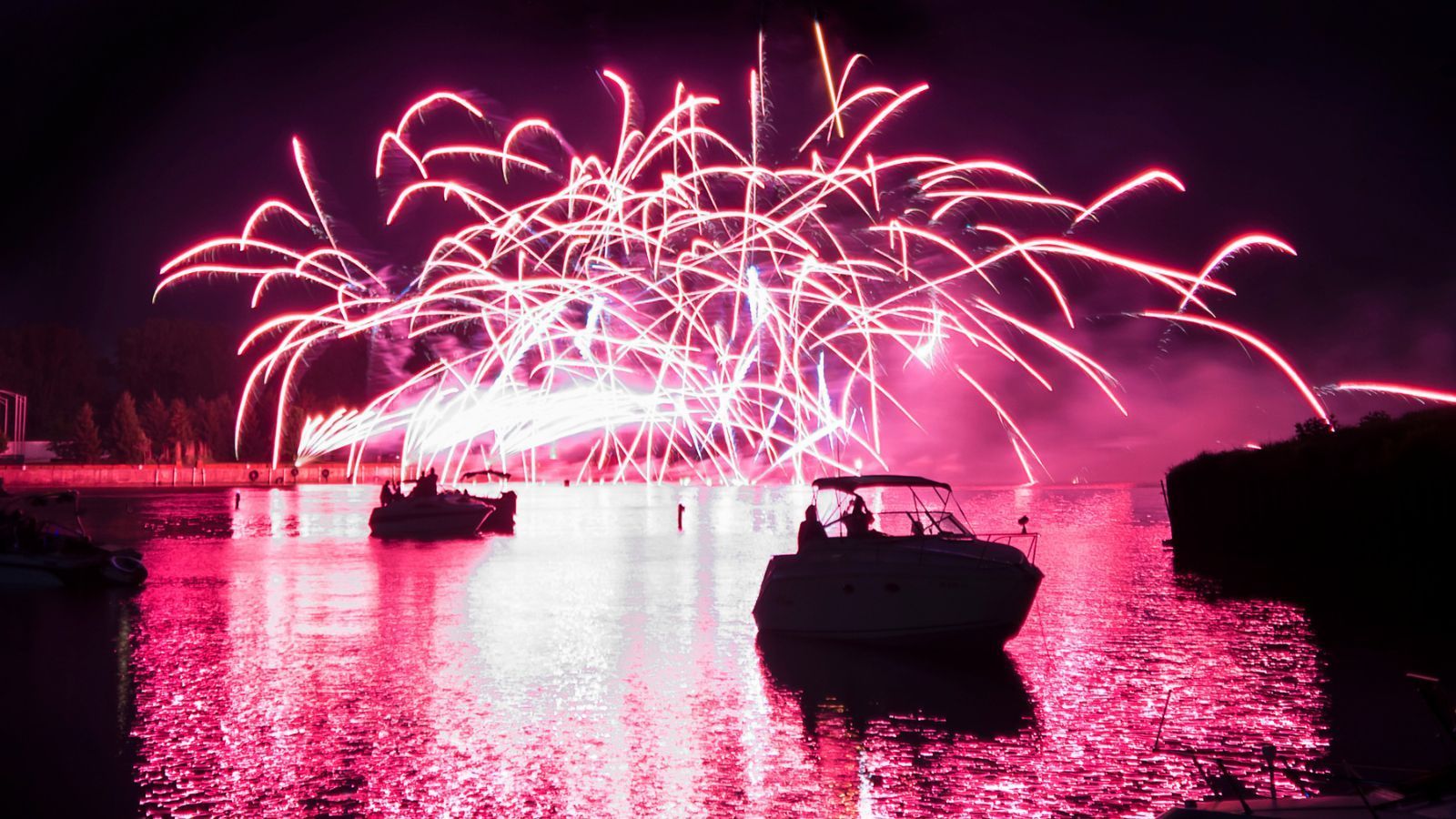 July Parades In Tampa
July 4th Boat Parade & Blessing Of The Fleet
The Friends of the Riverwalk Fourth of July boat parade and Blessing of the Fleet will start at 6:00 pm on the Hillsborough River in downtown Tampa. The July parade of boats starts near the Convention Center and ends at Sparkman Wharf. Boats are decked out in patriotic red, white, and blue for the annual July parade along the 2.6-mile Riverwalk. Boaters compete to win the most patriotic 4th of July boat trophy. A fireworks show follows the parade.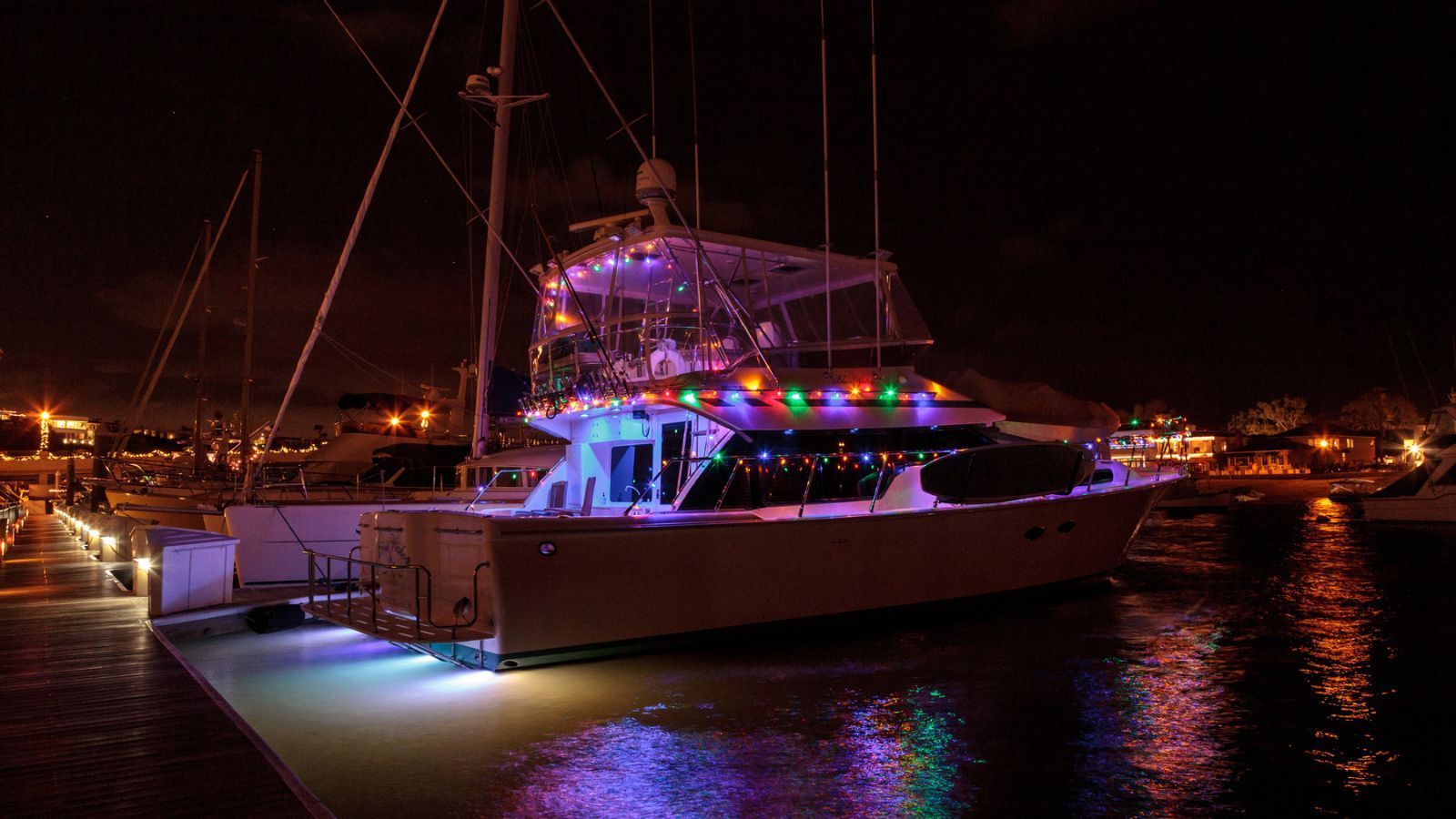 Safety Harbor Parade
Watch one of the best old-fashioned July parades in Tampa. American Legion Auxiliary Unit 238 hosts the annual Safety Harbor Celebrate America Parade on the Fourth of July. The parade starts at Main Street and Philippe Parkway at 10:00 am and ends at American Legion Post 238. The family-friendly activities include live entertainment, activities for kids, and food vendors.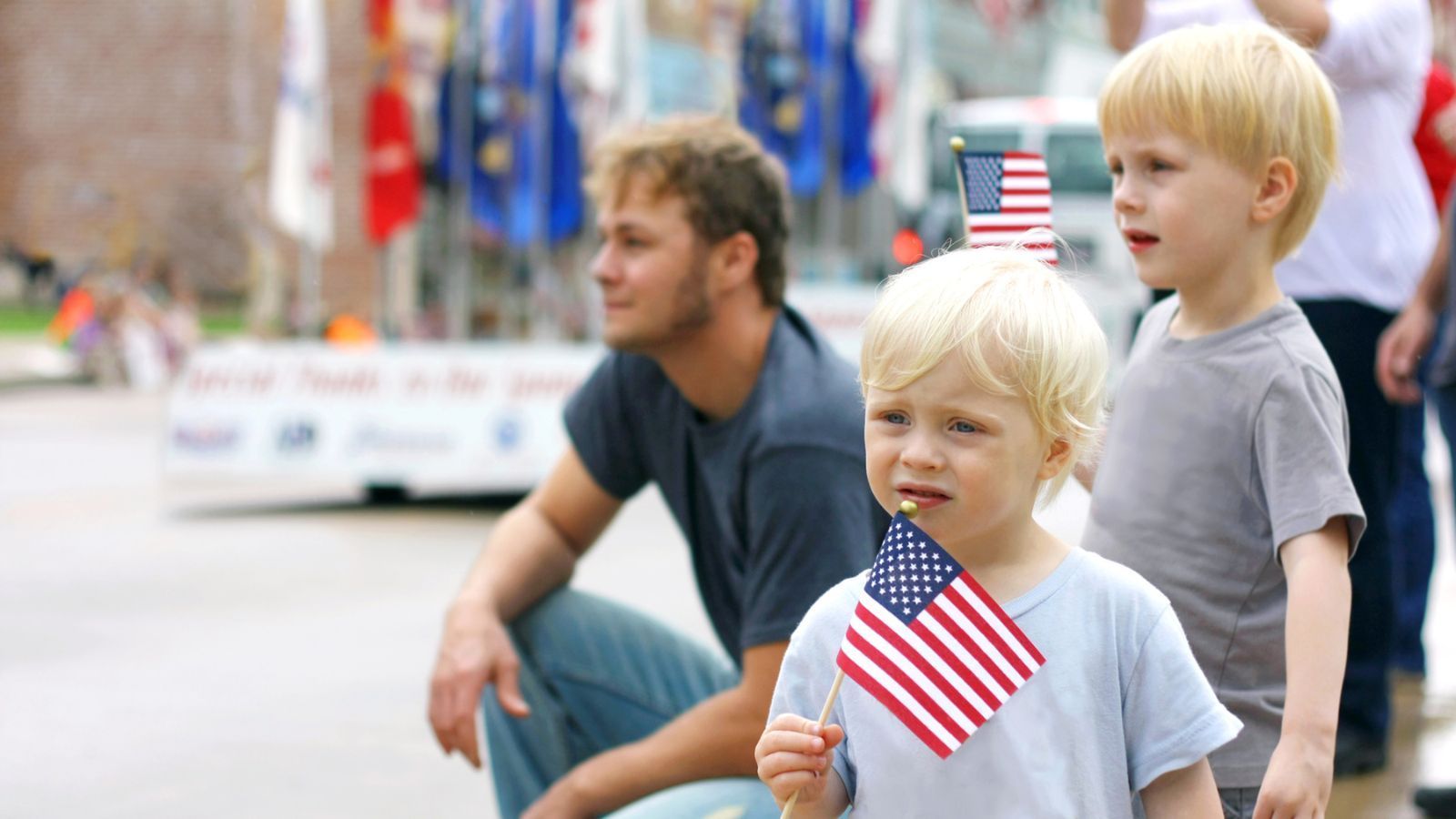 Clearwater 4th Of July At St. Pete Pier
Celebrate the 4th of July with a full day of entertainment and family-friendly festivities at St. Pete Pier. The 4th of July celebrations begin with a fun run at 6:30 am along the picturesque St. Pete Beach. The fun continues with a craft beer garden, food trucks, and live music. Roaming street entertainers add to the all-day party atmosphere.
Start your 4th of July celebration at the St Pete Pier Run and work off a few calories so you can have a day of barbecue, hot dogs, beer, and apple pie guilt-free. This event includes family-friendly activities like pie eating and costume contests.
Participants are encouraged to wear costumes while they run along the scenic St Pete waterfront, with a beginning and end at the St Pete Pier. Costume prizes are offered in the categories of Best Overall and Most Patriotic.
A pie eating contest will be held at 8:00 am under the finish arch. Sign up for the pie-eating contest at the event. Only 20 lucky people will get to participate in the pie eating. Stick around to enjoy live entertainment on the Visit St. Pete Clearwater Main Stage. Fun run registrations are accepted from April 20 through July 3 on the St Pete Run Fest website.
At night, the sky lights up with a traditional 4th of July fireworks show, starting at around 9:00 pm.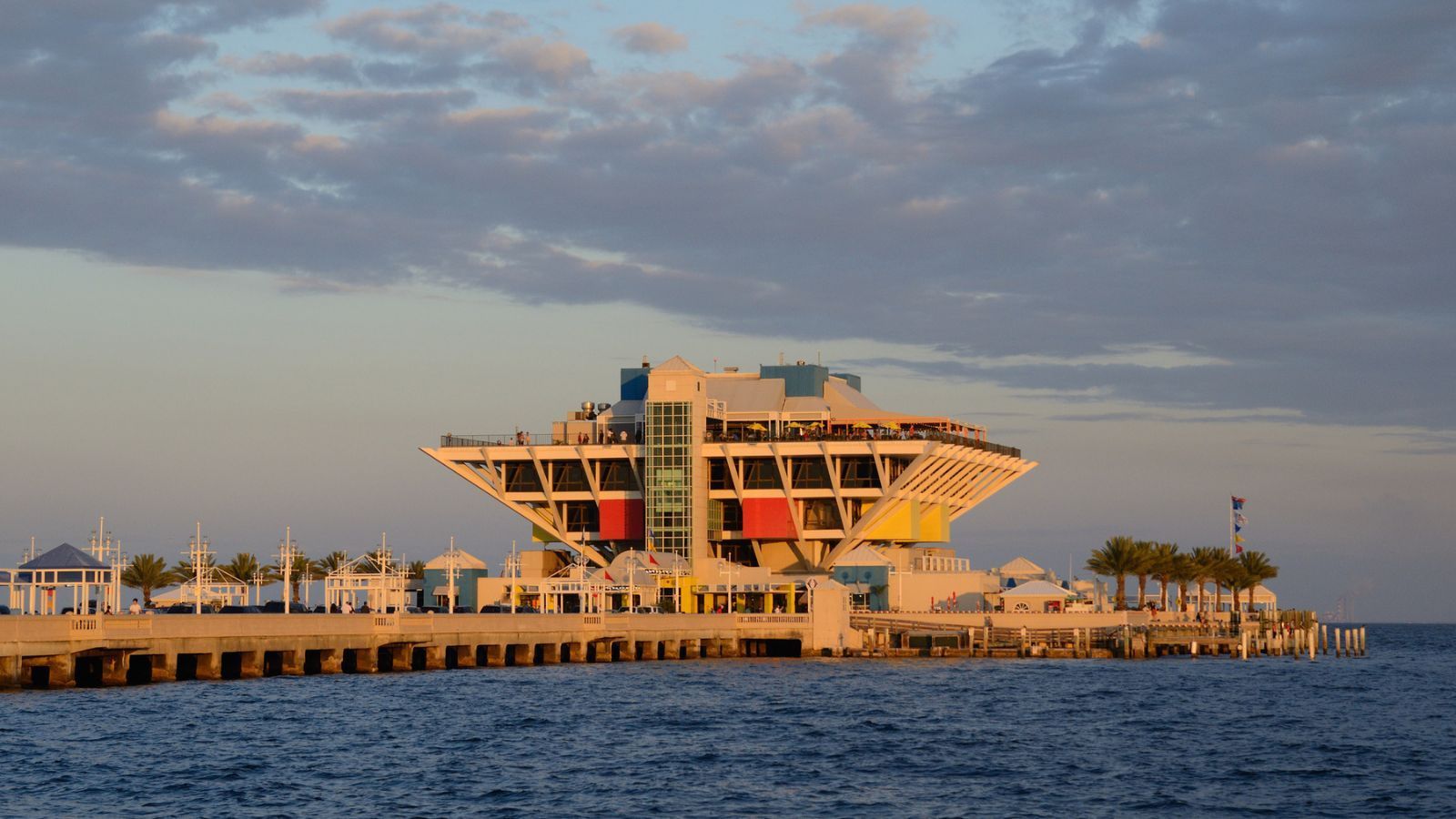 Clearwater Threshers Independence Day Baseball And 4th Of July Fireworks Display
It's as American as baseball, hot dogs, and apple pie! Clearwater's single A baseball team goes head-to-head against the Palm Beach Cardinals at BayCare Ballpark on the 4th of July. Gates open at 5:30 pm, with a game start time of 6:30 pm. The game is followed by a large 4th of July fireworks display.
BayCare Park is located at 601 N Old Coachman Rd, in Clearwater. Tickets are available for this and other July events online or at the box office.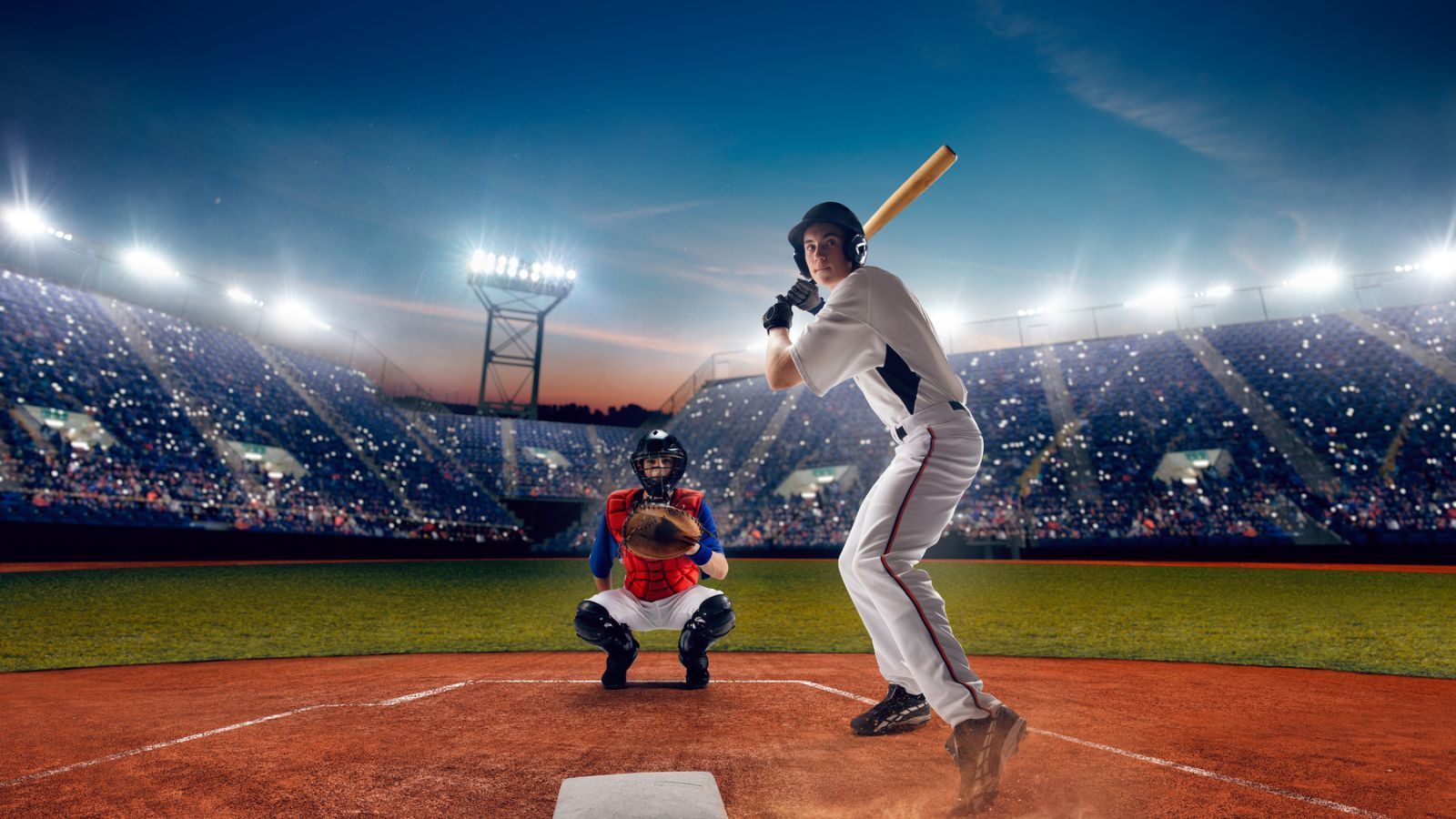 Parks In Clearwater, Florida
Create your own 4th of July family fun with an afternoon at one of the many parks in the Clearwater area. For your inspiration, we've included three parks to consider for hiking, exploring, and having a 4th of July picnic.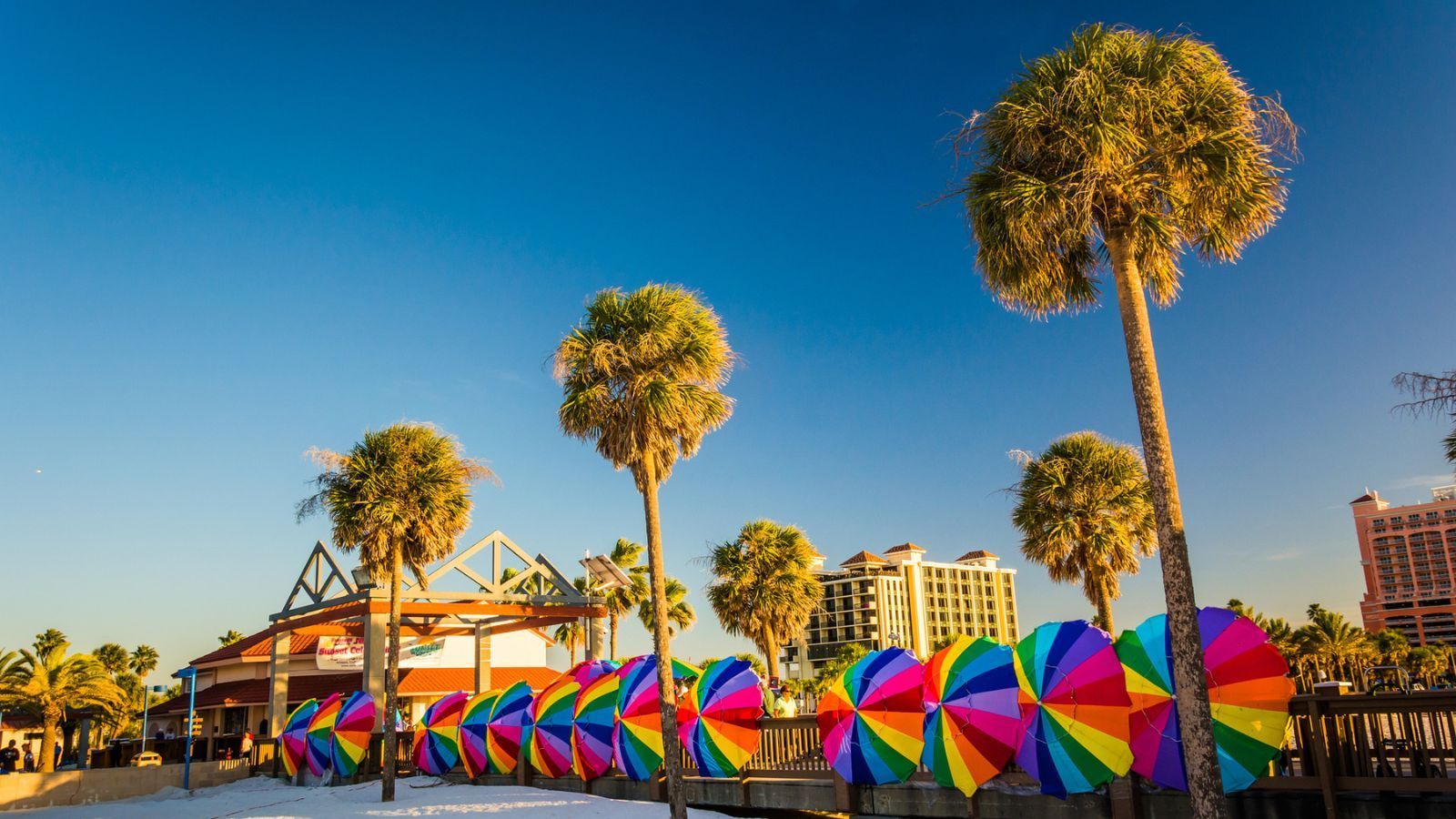 Crest Lake Park
One of the most popular parks for families near Clearwater Beach is the 38-acre Crest Lake Park between South Lake Drive and South Glenwood Avenue. Your kids can splash in the water at the splash pad, play on the playground, and explore the plants at the arboretum.
There are paved trails, boardwalks, volleyball courts, the Doggie Days dog park, and a lighted fountain. An art exhibit was added to the park recently, with five metal sculptures depicting wildlife you can see at Crest Lake.
Crest Lake Park is also home to Clearwater's Veteran's Memorial Plaza, where you can stop by and honor our nation's heritage for Independence Day.
Moccasin Lake Nature Park
Moccasin Lake Nature Park in Clearwater is a great place for families to hike in a shaded area covered by mature oak trees. You'll find 51 acres of paved nature trails, creeks, turtle ponds, and boardwalks with picnic tables to stop and enjoy lunch or a snack. See gopher turtles, raccoons, a butterfly garden, and the resident birds of prey. The park is open for the holiday weekend but closed on the Fourth of July.
Atrium Park
Atrium Park at 1708 N Fort Harrison Ave is a small park with an open lawn that is framed by palm trees. While there are no added amenities, this park can be a good spot for a picnic lunch. Its location on Fort Harrison Ave is away from the Clearwater Beach Fourth of July crowd.
Visit American Legion Post 273 At Madeira Beach
You might be surprised to know that the small island of Madeira in Clearwater is home to the largest American Legion family membership in the world! American Legion Post 273 supports an active group of current and former members of the military. Membership here is open to anyone who has served at least one day in the military and is currently active or received an honorable discharge.
Post 273 overlooks the Intracoastal Waterway at Madeira Beach. Members enjoy a full-length patio, Tiki Bar, and boat docks. Legion members can stop by to visit and celebrate Independence Day with other active and former members of America's military.
See The Fort Harrison Memorial Plaque
Fort Harrison was an Army post for sick and wounded U.S. Infantry troops to recover during the Second Seminole War. In September 1841, the fort was abandoned when the soldiers were moved to Fort Brooke.
The former Fort Harrison building is now a private residence in the Century Oaks estate. A memorial plaque is located just outside the estate at 802 Druid Road South.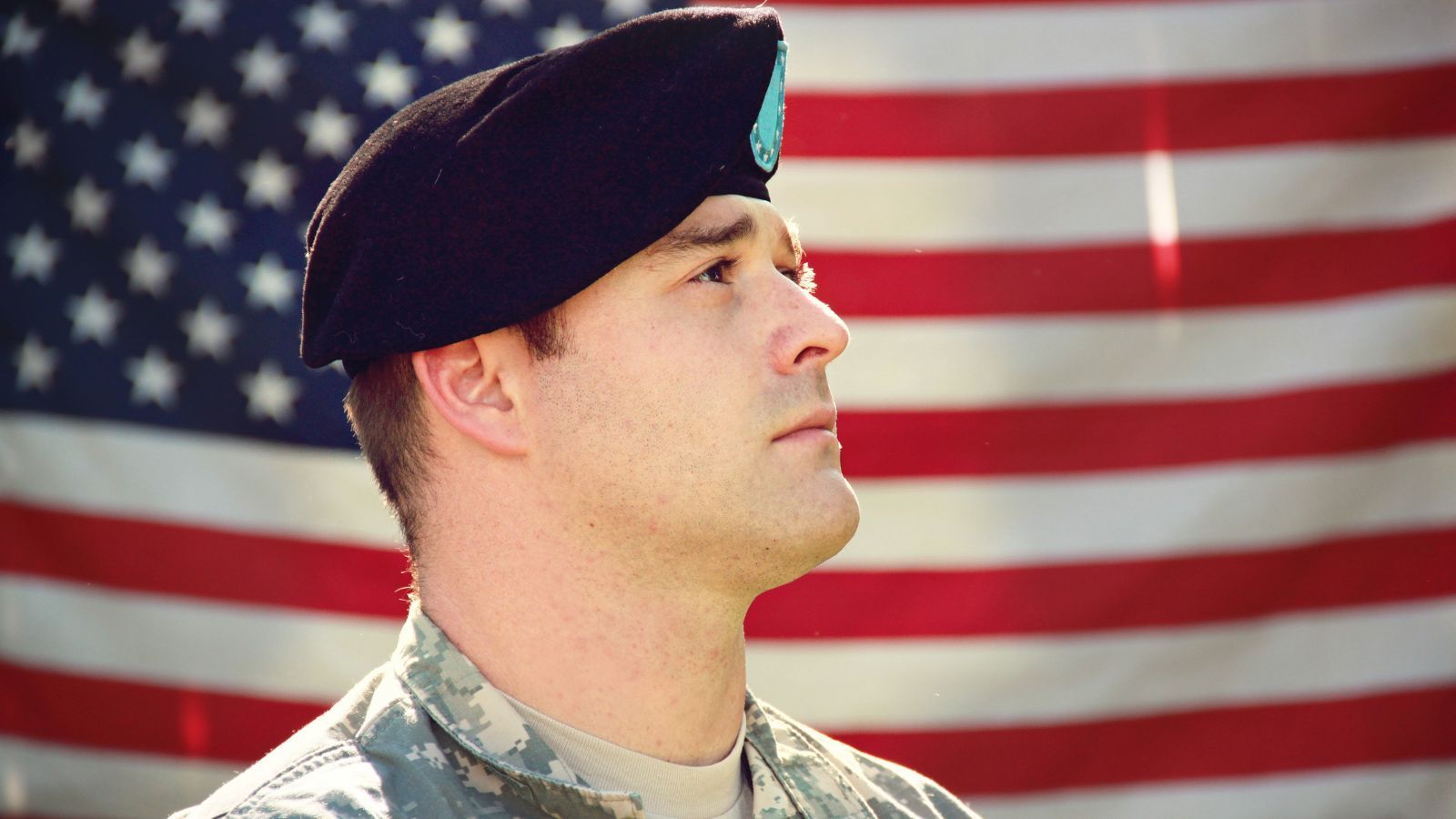 Enjoy A Day At The Beach And Clearwater Beach Fireworks 4th Of July
These are just some of the spectacular events happening in Clearwater for our nation's celebrations over the July weekend. Local celebrations will include barbecues, a day of fishing, a weekend of camping, or a day on the soft white sand of Clearwater Beach.
If you plan to visit Clearwater for a July weekend, let us take your family out on the water to see dolphins in their natural habitat on our spectacular Dolphin Exploration Tour. Our experienced team is so sure you will see dolphins that we offer a dolphin sighting guarantee. In the unlikely event, we do not see dolphins during a daytime dolphin tour, you will receive another dolphin tour free of charge to be taken later.
You can book a Dolphin Exploration Tour or a Sunset Cruise on our website or give us a call today. We look forward to showing you the best of Clearwater!